Born from a deep experience in this sector, the company of Dignano (Friuli Venezia Giulia – Italia), produces and distributes external suction and chambers vacuum packaging machines, heatsealers, and a wide range of vacuum bags.Besides, the company offers practical vacuum containers, ideal to daily have the freshness and genuineness of the home cooking.Flagship of Besser Vacuum, the wide range of machinery and accessories for vacuum offers reliable and innovative solutions, ideal for all sectors: from the domestic use to the professional catering, to engineering and food industries of all sizes, offering in this way the most complete range on the market. Besser Vacuum has specialized for years in the production of cutlery polishing machines and cleaning tanks that facilitate the cleaning of dishes in the catering activities.
Long before the Will It Blend? series exploded on YouTube, Tom Dickson was blending 2x2s with his blenders to determine their capability. Not surprising for this engineer and inventor, who grew up putting big engines in little things. Back in 1975, Tom's curiosity was piqued when he used a vacuum to clean up some spilled wheat kernels. His innate inquisitiveness drove him to revolutionize the home wheat milling industry, taking it from stone grinding to his patented stainless steel milling heads. Like most inventors, Tom didn't stop there. He envisioned the perfect mixer using the freshly milled flour from his mill to make wholesome bread in minutes. When back in the lab, Tom developed an autoknead feature, enabling the mixer to knead the dough, develop the gluten and turn off automatically when finished. Tom continued to improve the mixer and decided to add a blender with a square jar, rather than the conventional round jar. As Tom expanded his mill and mixer business, new ideas developed. He enhanced the blender and began developing commercial blending machines just as the smoothie era began.Fast forward a few decades to the present: Tom is still inventing and the company is still growing! Walking into the world of Blendtec, you'll find the innovative engineering team and their "torture chamber, " you'll see the international team preparing for where their travels will take them next, and you'll glimpse Tom scooting off to blend up his next invention.Today, people all around the world use Blendtec blenders in their homes, restaurants, smoothie shops, coffee shops and more. We continue to keep dreaming of new and better ways to build machines that improve the lives of others. It all began with one man and his curiosity. He has shared that vision with others, and with his team, the dream continues to unfold.
Our Orange Juicers (incl. Housing, Front plate and back wall) are completely made of robust thick-walled and optically appealing stainless steel. Even the cutting unit's drive system is constructed of a massive steel body.This guarantees longevity, stability and optimum hygiene. The ingenious cutting and pressing system delicately processes the fruit delivering pure orange juice without any bitter peel oils. Orange juicers from Citrocasa shine not only with their glamorous optic and their first class technology. Also the diverse range of accessories and a well thought out service and logistic system play an important role in the demands from CITROCASA, to be the best on the market.This means, with a Citrocasa you can rest assured to have made the right decision in every aspect. And you'll see, even your customers will notice this!
With more than fifty years of experience in the industry and developing since its early years the most innovative products. Our concepts have always been a point of reference in the market and always very well received by our customers. Our R&D departments of our machinery and consumables divisions have as priority the balance and overall efficiency of the products. This results in an optimization in all areas, providing and ensuring the smooth performance of the machinery along the best quality of materials at very competitive prices. The new contribution of our technical team is the E-pack packaging. A packing machine with a maximum of energy efficiency the AS-56 produces the lighter and cheaper packaging in the market.
Delfin SRL is a company which is over 20 years in the market of the production of packaging machines for food and non-food industry and automatic dosing machines for biscuits. Machines including Horizontal Flow Pack, Vertical packaging machines, stand up pouch, tray sealers, automated lines and special flow pack machines.
edp has evolved into a leading Australian supplier of fresh fruit and vegetable grading & packaging solutions including machinery and consumables. With over sixty-five years of experience in the business, edp has gained a wealth of knowledge and experience which is on offer to its customers.An original equipment manufacturer, edp has exported packaging machinery for more than thirty years. In more recent times the company has developed very strong associations with European, manufacturers to offer the best technology in the world of fresh produce packaging equipment.edp supplies an extensive range of packaging consumables including, net, labels, flow wrap material and clipping wire.In addition to the manufacturing and distribution packaging and handling equipment, edp has an extensive service department for customer needs. edp is based in Mooroopna in Central Victoria, right in the heart of one of Australia's largest fruit, vegetable and agricultural production areas.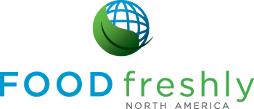 FOOD freshly® Germany works with fresh-cut processors worldwide to improve product quality, food safety, and process efficiency. Their nature-based Freshness Retainers extend the shelf-life of cut fruits and vegetables to over 21 days.
Giró's vision is of growth stemming from the opportunity of offering service to fruit and vegetable packaging firms and on retailers' packaging requirements. Modern distribution based on supermarkets and large shopping malls is rapidly evolving and increasing its importance in most developing countries such as, China, India, Central and Eastern Europe, and other regions worldwide offer tremendous opportunities for future development.
GNA SRL is a company specialized in the production of working and packaging systems for products of food and no-food industry. Each machine or plant is made of high-grade materials and is the result of research committed to achieve the state-of-the-art technological level. The experience gained through several years of direct cooperation with our customers has taught us the importance of promptly meeting our customer needs and of offering them , by means of structural analysis, project development, business consultancy, pre and post-sales service, versatile solutions to satisfy all their requirements.
GOME®, historic family-owned company, that for 50 years has been synonymous of quality agricultural mechanization, known for its heat generators for protected cultivations, metal structures, machinery and system for tobacco, wood chips, wood, fruit, vegetables, hay, herbs and agri-food drying in general. GOME® mission has always been the saving of its customers through energy efficiency of its products, as evidenced by the 40.000 units of hot air generators and about 3.500 units of agro-industrial dryers sold from the 60s to today.

M-Grau – Manufactures of durable clipping and labelling machines since 1968. The FT14 Foot operated & Pneumatic clippers are made of high quality steel are totally conditioned for South African Packhouse conditions. Suitable for fruit (soft) and vegetables with a choice of pre pack styles like 1-5kg bags or punnets in netting. Optional: add an addition hopper to pack "socks".Pre-printed "Wine Glass" Labels can easily be dated and coded with the Vita װ Label Printer. Store multiple templates for your convenience.
High Dream Machinery, LLC. is a scale manufacturer of multihead weighers in China. Our machines are designed, manufactured, marketed and supported by our staff comprised of more than 200 well trained employees. High Dream offers high quality and professional weighing machine-multihead weighers at a world class standard. Our company runs under ISO 9001:2000 standards and we make sure our products gain CE,CMC certificates. Our main products are widely used in the food and nonfood industry. Our machines have the ability to process most granule products and they are perfectly manufactured to combine high speed, precision and reliable quality. Our products can be tailored designed to meet our customer's specific needs. High Dream is always ready to work with packaging machine manufacturers, machine agents, resellers, and all end users arround the world. We strive to build a solid and long-term business relationship with our partners.
I-N-TEC is a firm that is specialized in the design, manufacture, and installation of machinery for the agro-industrial sector, specializing in bagging, palletizing and wrapping. I-N-TEC is a young, dynamic and flexible company made up of professionals with ambition and years of experience in the sector. I-N-TEC has managed to earn the trust and confidence of the sector's leading international manufacturers by carrying out important agro-industrial installations.
ICOEL has been active in the field of designing and manufacturing machines and systems to process fruits and vegetables for forty years now. Over the years, the company has moved from being a small artisan business to a full-blown industrial reality, capable of manufacturing state of the art systems, both in Italy and abroad. The use of modern engineering techniques and being able to count on the direct interface with owners ensure the highest standards of quality to the customer and fully customized processing lines, new and second hand. Our post-sales is a prompt and qualified assistance service that represents an added value to the products we offer. Customer satisfaction is the best kind of success for Icoel.
ITALDIBIPACK: All the time in front line in the worldwide panorama of heat-shrink wrapping and packaging, Italdibipack Group is a real world-class manufacturer and the leading name in the packaging industry. It can boast the highest number of wrapping systems (about 80.000 units) sold to end-users all around the world and the most unequalled know-how in all application fields. With an original vocation for heat-shrinking, today the Italian Group manufactures and markets a wide range of packaging machinery and materials. To grow together with its own customers in order to conceive, to manufacture and to market small and large high-quality machinery for wrapping and packaging, providing winning solutions, also customized, for satisfying all customers' needs: this is the Company's mission.
Innovation, precision, quality, reliability, sustainability and service shape the DNA of JURA. The Swiss company is the only brand anywhere in the world to focus solely on premium automatic speciality coffee machines and is clearly positioned as a specialist in this market. Coffee machines from JURA are associated with the best coffee result, the simplest operation and stunning design. JURA coffee machines are developed by a dedicated team of 70 engineers. Their aim is to achieve the perfect coffee result, always freshly ground and extracted at the touch of a button. Recently JURA's engineers reached a milestone with the revolutionary Pulse Extraction Process (P.E.P.®), which creates an unprecedented full aroma even with short speciality coffees.

Manufacture and sales of Nonwoven fabric, sheet pallet and other chemical products. Sales of fermented pigment and sales of agricultural materials and equipment's. Production, processing and sales of carbon fiber.

Kerian Machines has the experience and knowledge to provide your operation with a customized solution to sort and grade your product by size, a great value at a low cost. Serving customers over 60 countries, the Kerian Speed Sizer is an effective system to quickly and accurately sort fruit, vegetables and nuts by size.
There are 13 standard models, designed for varying capacities, ranging from size 2 to 10. The Kerian Sizer is also customizable for any application. We can engineer exactly what you need to gently and effectively sort your products.
Kronen was founded in 1978 as a trading company for hotel and restaurant equipment in Willstätt . 1992 began with the development and production of its own machines for fruit, vegetable and salad industry. This quickly made ??a breakthrough on the international markets .1998 KRONEN industrial area of Hans Rudolf Zillgith , was taken over as managing partner with the strategy of further export orientation , which led to a significant growth in turnover and number of employees .In 1999, with Stephan Zillgith , Dipl . Ing ( FH) , as technical manager the next generation in the company. In 2004 he took over as managing partner co-responsibility in the management of the company.Since 2004, develops and produces Kronen machinery and equipment in a 3000 sqm newly built production and administration building in Kehl – Goldscheuer with its own exhibition and training rooms.
Liquidseal is chem-free packaging which extends the shelf life of perishables such as flowers and fruits. The specific characteristics of Liquidseal enable us to cut product wastage and reduce the need for pesticides and plastics. Liquidseal provides proven protection for flowers and fruits at every step in the supply chain. The results are an extended shelf life, maintained product quality and reduction of product loss during post-harvest activities, transport, storage and sale. Their post-harvest products are environmentally friendly, biodegradable and compostable. Liquidseal packaging may be used on organic fruit. Liquidseal's mission is to extend the life of perishable agricultural products in an innovative, sustainable and cost-effective manner. The post-harvest packaging for growers and wholesalers in the flori-culture and horti-culture sector, improve product quality and shelf life throughout the supply chain. Liquidseal's vision is to develop a wide range of products that are suitable for the customers in both conventional and organic floriculture and horticulture sectors.
Mantle Packaging Machinery Ltd is a leading UK based manufacturer of food packaging machinery. Mantle Packaging Machinery Ltd was established in 1997 by Ken and Christine Mantle as a family run business, combining Ken's 35 years experience in packaging machinery design and manufacture with Christine's office management expertise.Our extensive range of food packaging machinery includes TW45 Hand Stretch Wrapping Machines, VS Type Tray Seal Lidding Machines, LS Type 'L' Sealing Machines, JS Type Wicketed Bag Jaw Sealers and PC2000 Pizza Capping Shrink Systems.To compliment our range of Food Packaging Machinery we also hold distributor agreements for Modified Atmosphere Tray Sealers, Shrink Wrapping Systems, Flowrapping Machinery and Rotary Filling Machinery, Capping Machinery and Rotary Bag Sealers.Our range of Food Packaging Machinery is further complemented by our range of food trays and packaging films. Our Ready Meals Food Trays come in a choice of pressware dual-ovenable board or CPET plastic, which can be custom designed to suit your specific requirements. We also stock clear trays for modified atmosphere packaging of fresh produce, so we are able to provide the customer with a complete packaging solution.
You are our focus. Also in the future . We strive to develop machines that meet your needs. Machines with a contemporary and modern touch , but with the reliability as many years on our machinery. Furthermore, service and maintenance are high on our priority. For 60 years, this is our strength and in the future will not change this. By going along with the developments in the fruit and vegetable market, we hope to be able to expand our machine range . New product will be tapped, but also in the field of potato and carrot processing we will not stand still. We want to surprise the market and conquer with machines that are innovative and reliable. Solid, high performance and competitive price .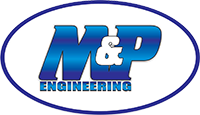 M&P Engineering Limited is a leading UK manufacturer of filling, depositing and food processing equipment, used by major food manufacturers worldwide. M&P have been designing, developing and manufacturing machinery for over 80 years, and continue to develop innovative equipment while maintaining tried and trusted techniques gained from our great depth of engineering experience.

Protec designs, develops and manufactures electronic inspection and selection systems based on optical sensors, for the food industry and in particular for the agri-food sector. For more than 25 years, they have been investing in research and development every day to best meet the multiple needs of our customers. Their range of optical sorters for agriculture and industrial processing of food products is the result of a long planning and managerial experience and a team of highly competent and motivated professionals.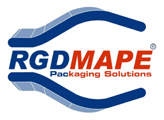 RDG Mape – An affordable, easy to use and flexible packaging solution.
This has been RGDMAPE principle in designing and building machines since the beginning in 1974. This idea derived from the aim of giving concrete solutions to companies, even small ones, that want to pack their own products despite they have limited resources for such investment.The goal of making costly and special machines affordable has resulted in flexible and easy to use solutions (even for operators that have not wide technical skills and experience).
REV PACKAGING SOLUTIONS s.r.l. is fruit of a 20 years experience in the fruit and vegetable packing field, it offers its customers a complete range of machines and innovative solutions without parallel. REV is composed of highly qualified people, who entirely follow each project in all its phases, from the study to the production to the post-sale support. In REV everyone does what he can do best, with passion and seriousness.
It is in France, in the heart of Burgundy, a well-known region for its gastronomy, that Robot-coupe has created more than 40 years ago the Robot-Coupe food processor. As precursor and incontested leader, Robot-coupe, manufacturer of food preparation equipment, offers a wide range of machines adapted to each professional needs (restaurants, institutions, delicatessens, caterers…).
Santos, created in 1954 by André Fouquet, manufactures commercial electrical equipment dedicated to cafes, hotels, restaurants, juice bars, coffee shops… and other three different product lines : Fresh Drinks, Food Preparation, Coffee. Originally, the company was providing professionnal coffee grinders and cheese graters to small retailers. 60 years after the launch of the first products, Santos continues to grow and the R&D department develops new and innovative products based on our savoir-faire with respect to production of motors. This is one of the reasons why Santos products are reputed for their robustness and reliability. Santos is now represented in more than 130 countries thanks to our network of resellers and importers who contribute to the success of our brand and products on their markets. We participate in the most important tradeshows all over the world and develop our products to answer the needs of professionals in Europe, Asia, the Middle East, USA…
YAZICILAR Makina founded in 1981 has specialized in designing, manufacturing and marketing of industrial catering machinery. A real engineering company, our aim is to serve the market with products that are: useful, powerful, durable, efficient, increasing the value of the personnel ecosystem and able to manufacture food healthy for the body.For more than 30 years now, from the most elite hotels of the world to the simple family restaurants in the Turkish countryside, tens of thousands of our machinery is used every day, under heavy loads and demanding kitchen environments, serving the kitchen workers every day.A catering machine means rise in efficiency. Mechanization in the kitchen does not mean kitchen workers left without jobs. It means they can be directed to jobs with a higher added-value. It is not possible for a worker's efficiency thus his wage to increase by peeling potatos by hand. Only after incorporating modern equipment a worker can produce as much added-value as 4-5 times his previous records. So now the worker is a qualified personnel precious for the company and can earn more, the company can sell cheaper products and serve standardized food.Our state of the art professional testing equipment and our quality control procedures guarantee that our products comply with the European Unions norms and Electrical Safety standarts.